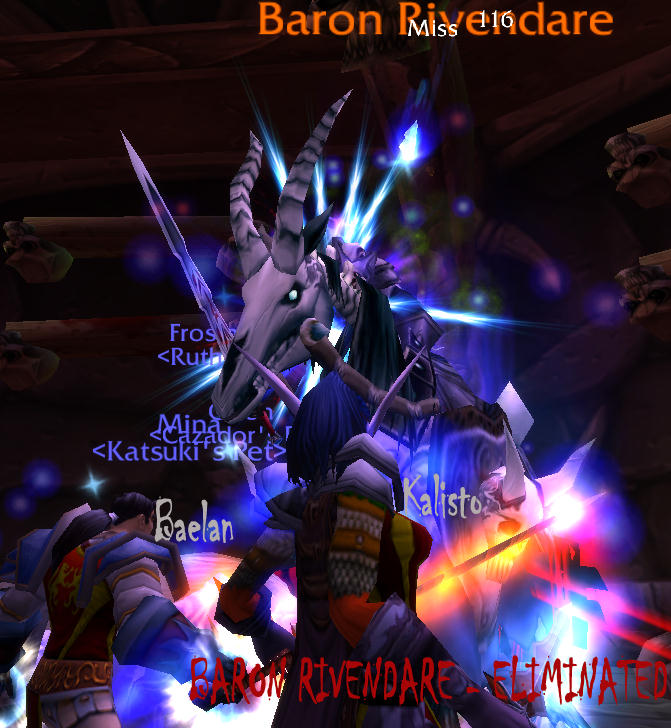 The Commune had full raiding weekend! We ran 4 Baron Raids, go us!
This picture is from the last one we ran, Sunday night. The mobs were very generous and dropped good loot. Baelan got a new shield on the last run. Jarroll finally managed to see is class legs drop, but he didn't win them. He has more warlock set items than mage items *snicker*
Special thanks goes to Jarroll for leading, Baelan for tanking, Ruth for supporting us and more importantly winning the roll on a NICE weapon and passing it on to another hunter. Words can't describe how nice that was of Ruth of Clan Maclear!...and Rhia and Katsuki for coming along on more than one raid! Pulling was handled by TC's blender of doom, moi.
Our processing is getting smoother, I guess that comes with practice.
What will TC raid next...stay tuned.
-Kalisto out